MONOLITIC CONCRETES FOR FRITS AND ENAMEL
As a consequence of the changes generated in the frits and enamels industry, using conformed instead of monolithic materials, in REYMA REOTIX we have been making some I+D projects to develop new technologies and find the better products for our clients' needs.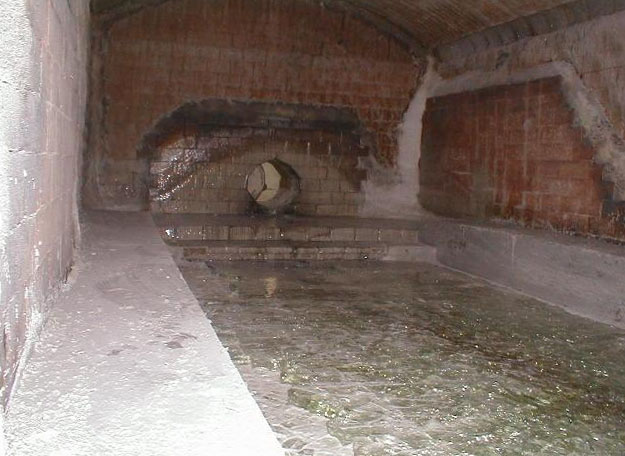 We are continuously searching in our I+D Development and Quality Control (ISO 9001:2008 and ISO9001:2015 certified) Laboratory which has all the necessary equipment to test our materials: Reology tests (viscosity, setting time), Physical properties (density, porosity, erosion loss), Mechanical Resistance to flexion and compression and Refractoriness, as well as Attack Test of different enamels to the refractory coating. We are persistently searching, developing and innovating the refractory materials range for the frits an enamels industry.
The frits and enamel industry needs all-around solutions.
Our Quality, Installation and Technical Departments have adjusted themselves, so that we can offer services such as lining engineering, material supply, projects development, application, supervision, as well as the subcontracting of other needs for the achievement of the projects, certifying them following the criteria indicated in our Quality Assurance System.
Actually, REYMA REOTIX has a range of last generation refractory materials to apply in enamel furnaces, including special concrete, free of cement, easy dry out, so as low porosity concrete and high resistance to attack by enamel.